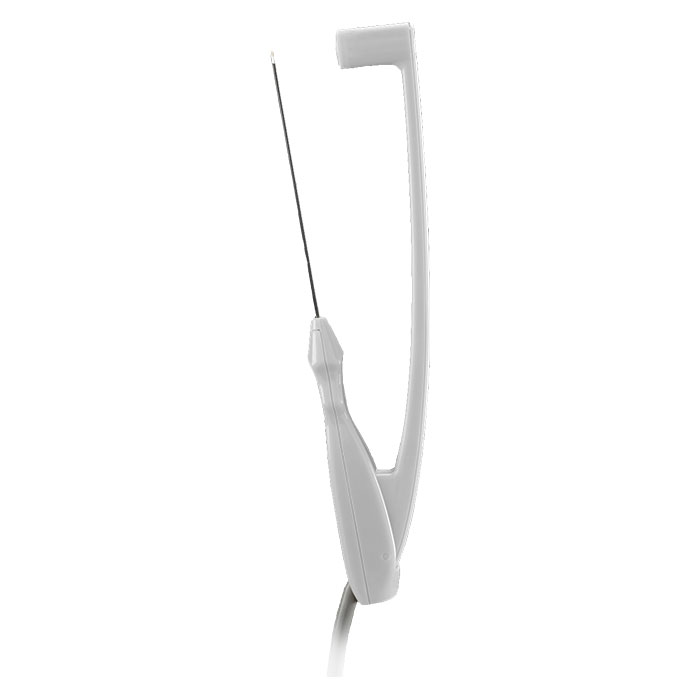 The face plays a crucial part in your appearance because it is the first thing people see and remember. While you might be doing your best to eat well and exercise regularly, the effects of sun damage, aging and genetics can result in saggy skin and wrinkles, which can make you look older than you are. If you are tired of the excess fat or saggy skin on your jawline, neck, or cheeks, FaceTite might be the solution you are looking for.
FaceTite is a revolutionary new treatment offering fat reduction and skin tightening for a contoured, natural-looking, youthful appearance. The procedure is ideal for both men and women and addresses wrinkles and sagging skin, including other signs of aging, for a toned, smooth face. The procedure provides a minimally invasive option to intrusive cosmetic procedures such as neck/face lifts. At MD Brothers, we are proud to offer FaceTite for a dramatic improvement in fine lines, wrinkles, and loose skin. Read on to learn more about this life-changing facial rejuvenation treatment.
What Is FaceTite?
FaceTite is an FDA-approved face contouring procedure that uses radiofrequency-assisted lipolysis(RFAL) to melt fat and tighten loose skin for a smoother, toned facial appearance. This is achieved through stimulating collagen production, which triggers skin contraction. FaceTite treatment is designed to address areas with deep lines and loose skin above the shoulders, including:
Mouth
Double Chin
Cheeks
Jawline
Face
Forehead
Brows
Jowls
Eyes
Mouth
Neck
Upper arm
Fine lines and wrinkles
What to Expect During the FaceTite Procedure
The first step is going for a consultation with your doctor to discuss your concerns, goals, and procedure.
The procedure is performed in-office under local anesthesia. Through a small incision, a tumescent solution consisting of lidocaine, epinephrine, and saltwater in the treatment areas. The tumescent solution helps the procedure by providing tissue firmness; lidocaine offers pain relief, while epinephrine shrinks blood vessels to reduce bleeding.
The FaceTite radiofrequency device is inserted using the same incision to liquefy fat cells and tighten tissues. The treatment involves gently heating the lower dermis of the skin, which mainly contains collagen. The collagen stimulation triggers the body's healing response, enabling the skin to tighten. The procedure does not harm or burn the surrounding tissues. The probe delivers radiofrequency energy to the skin's surface and the underlying tissue. The procedure is combined with liposuction, during which liposuction cannulas are used to remove the liquefied fat. The incision does not require stitches and doesn't leave a visible scar.
You can notice an immediate improvement after the procedure. The entire procedure lasts about 45 to 60 minutes for each treatment area.
FaceTite Combination Therapies
FaceTite, on its own, is a highly effective procedure and can be combined with other procedures or treatments to transform your appearance. Some treatments that may work with FaceTite include:
FaceTite Benefits
The procedure is FDA-approved, gentle, and effective treatment for the neck and face
The directional thermal field provides fat coagulation and skin tightening without discomfort
FaceTite technology offers dual temperature sensors which provide greater control and safety
100% energy concentration in the treatment areas
Minimal pain during and after the procedure
There are no visible scars
Minimal downtime
The recovery period is shorter compared to other treatments (three to four days)
The treatment is safe since it does not cause cellular damage to tissues
The treatment penetrates more profoundly than other radiofrequency treatments. This results in long-lasting results that can last up to five years with the proper care
FaceTite is minimally invasive, and the procedure is done in-office, under local anesthesia
Results are seen almost immediately or within the first week
Natural, with no animal-based injections or toxins
Customizable to treat any areas of concern, such as the eye and brow area
Natural-looking results
FaceTite is less traumatic than surgery
The procedure is natural, with no animal-based injections or toxins
What to Expect During Recovery
Recovery varies from person to person, depending on the extent of the treatment and the overall health and other factors. You may experience minimal discomfort, swelling, and discoloration for about 2 to 3 days after treatment. You will be given prescription antibiotics to help prevent secondary infection.
You may need to wear a compression garment around the clock for the first three days to help minimize swelling after the procedure. After three days, you may wear the compression garment at night only for a few weeks. Swelling is normal and may start to reduce over two to four weeks gradually. There may be tiny dense lumps under your skin (especially the neck area). These lumps are not visible but can be felt by hand. These occur due to subcutaneous heating, smoothens, and contracts over two or three months after treatment.
Your face and neck may also feel tender for a week. You may take a few days off work to facilitate recovery. Avoid sun exposure and strenuous activity, including exercises for 1 to 2 weeks or so after your treatment. If you have to be outdoors, ensure you wear sunscreen. Keeping the treatment sites clean and dry is essential to avoid infections.
You may notice visible improvements almost immediately after the procedure. You may also feel numb in the treatment areas as a temporary effect of your nerves being warmed up during the treatment. The numbness may take several months to resolve completely. Skin contraction (up to 40%) will go on for up to a year after the FaceTite procedure. Full results can take up to six months to show, with results lasting up to five years. For long-lasting results, you can try to:
Maintain a stable, healthy weight
Avoid sun exposure
Eat a healthy diet
Maintain a skincare care routine
Wear sunscreen when outdoors
Quit smoking
Who are the Ideal Candidates for FaceTite Treatments?
Suitable candidates for FaceTite treatments have to be in good health. FaceTite is ideal for men and women in their late 30s to early 50s who are starting to show mild to the moderate formation of loose skin on the lower face or fullness caused by excess fat, wrinkles, and fine lines. Those with severe skin sagging and poor elasticity may not achieve the best results. There also needs to be a sufficient bone structure to support the tightened skin. For additional support, implants, and fillers, may be recommended. Other common signs a good candidate for FaceTite should possess include the following:
Mild to moderate creases around the mouth and nose
A double chin or submental chin fat
Those looking older than they are due to signs of aging, especially sagging jowls or loose neck skin
Loose or sagging skin on the neck and lower face
You feel self-conscious about your appearance and want to feel more confident about their looks
You are looking to maintain your FaceTite results
You do not want to undergo facelift surgery
You are not an ideal candidate for FaceTite if you are pregnant or have an active skin infection or irritation in the treatment areas.
Look Your Best
If you want to improve the appearance of your face, our highly experienced facial rejuvenation experts at MD Brothers can help you achieve the look you want. For more information, contact us today or schedule an appointment online.