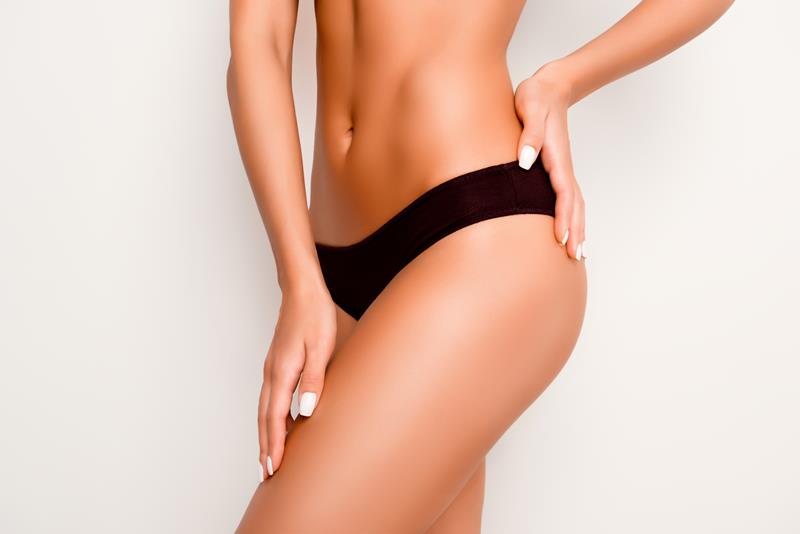 What is VASER Liposuction?
If you're struggling with and unhappy with stubborn fat cells and deposits, Dr. Nael and Shazel Gharbi can help finally target those areas with a liposuction procedure.
VASER liposuction is a form of liposuction that utilizes ultrasound technology to target and break down fat cells. This advanced technology can easily destroy fat cells while preserving important tissues such as nerves, blood vessels, and other connective tissue allowing for rapid healing and smoother results.
The term VASER is an acronym for Vibration Amplification of Sound Energy at Resonance. It is important to note that VASER liposuction is not a weight-loss procedure. Ideal candidates for the procedure are within 15 pounds of their ideal weight.
How Does VASER Liposuction Differ from Traditional Liposuction?
VASER liposuction is considered gentler than traditional liposuction since the advanced ultrasound technology only targets fat cells and does not harm the surrounding healthy tissue. This makes it ideal in removing smaller areas of unwanted fat cells to reveal a more sculpted and defined body.
The gentle nature of this treatment allows for it to be used in a variety of areas of the body, including areas that may be considered more delicate or sensitive such as under the neck.
Procedure
A form of anesthesia will be administered for patient comfort and safety. Once the area is numb, a saline solution will be injected into the targeted area to help begin to break apart fatty cells. A small probe will then be inserted into the incision and emit ultrasound energy. The fatty cells then break down and are suctioned out through a cannula.
Once the procedure is completed, the area is bandaged, and a compression garment is secured to minimize swelling and bruising.
What Areas Can Be Treated?
Commonly treated areas include:
Abdomen
Arms
Buttocks
Chest
Chin
Hips
Knees
Neck
Thighs
Upper back
Waistline
Recovery & Results
We recommend patients take a few days off to allow their bodies to heal. Patients may feel some discomfort and tenderness for several days and note bruising and swelling. Strenuous activities should be avoided for at least two or three weeks following your procedure.
Once the swelling and bruising subside, it can take 3 to 6 months for results to be seen. Results can be permanent and maintained with proper diet and exercise.
If you are wanting to sculpt and reshape your figure with minimal downtime and smooth results, VASER liposuction may be the right procedure for you. For more information on VASER liposuction and our services or to find out how we can help you, contact our office today at (312) 416-6172 to schedule an appointment.