Welcome To MD Brothers Who We Are
MD Brothers is a cosmetic surgery and hair transplant center that concentrates on full face and body contouring using local anesthesia and minimally invasive techniques to achieve optimal results.
Dr. Nael Gharbi and Dr. Shazel Gharbi are proud to own and operate, two of the top cosmetic surgeons in the Chicago area, are your founders and the medical directors of MD Brothers Cosmetic Surgery and Aesthetic Medicine. Both MD Brothers are board certified in aesthetic medicine, endorsed by A4M – The American Academy of Anti-Aging Medicine, members of The American Academy of Cosmetic Surgery, members of The American Society of Liposuction Surgery, and board certified in internal medicine.
We look forward to meeting you
We hope you'll trust us to provide you with the best cosmetic and aesthetic medical care. Together, we can achieve the results you've always wanted.
Success Stories
i've been doing fillers all my life but the fillers i did here are the best. botox was great too. Dr.Gharbi did detailed consult and went through everything before we start the treatment. i didn't have any pain , i was very happy with the results. definitely i'll be back.
Always willing to spend as much time as necessary until you are completely satisfied with the results before walking out the door.
Dr. Shazel is so great makes you feel so comfortable, he is so nice the results are fast, no pain and I look great. I've done Dysport and today he did my fillers and not to brag but I am. my cheekbone results are "AMAZING". I will come back over and over and would follow him where ever he goes. Thank you Dr. Shazel for aking me look Beautiful.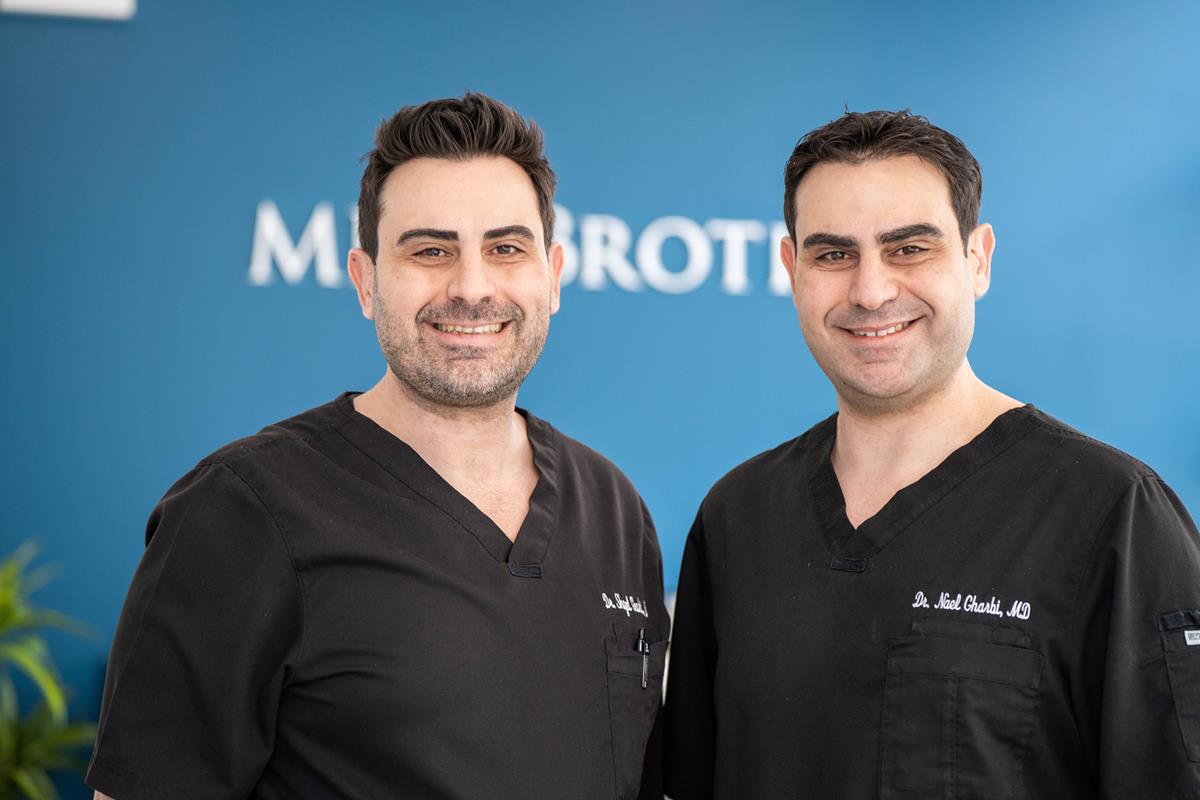 About Our Doctors
Dr. Nael Gharbi and Dr. Shazel Gharbi have been practicing medicine for more than 10 years, and have been providing top aesthetic and cosmetic services since 2015, transforming the lives of thousands of patients. As you'll notice a resemblance in both training and appearances, yes, they are twins!
In addition to MD Brothers Cosmetic Surgery and Aesthetic Medicine, the doctor duo is proud to own and operate Old Town MedSpa of Chicago, Old Town MedSpa at Lincoln Park and The Skin Care Corner, where you may easily shop online for medical-grade skin care products they've tested and hand-selected themselves.