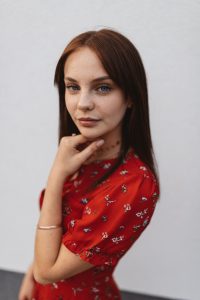 Are you losing confidence because you are concerned about your acne scars, unwanted blemishes, or stretch marks? Do you worry about looking older than your age? Have you tried all kinds of home remedy treatments and peeling, but haven't gotten the results you desire? Are you wanting to seek out professional treatment, but hesitant to undergo cosmetic surgery for anti-aging and other concerns. We are proud to offer microneedling as a minimally invasive anti-aging treatment.
What is Microneedling?
Microneedling is a minimally invasive cosmetic procedure that reduces the appearance of blemishes, scars, large pores, and signs of aging through collagen production. The results of treatment include smoother, firmer rejuvenated skin, even skin tone and texture as well as an improvement in skin elasticity.
Although microneedling is primarily used for the face, it can be used on almost any part of the body including the neck, face, chest, arms, legs, hands, back, and abdomen. Microneedling can also be combined with other treatments such as PRP (Platelet-Rich Plasma Therapy) to treat conditions such as rosacea, hair loss and more.
Microneedling is safe and effective for all skin types and skin tones. However, we always recommend speaking with your doctor before seeking care. You should not undergo this procedure if you are pregnant, have open wounds, recently underwent radiation therapy, certain skin conditions, or a history of skin scars, especially if you are prone to keloid scarring.
Different Types of Microneedling
Before going into microneedling, you need to know which method is best for you. Your doctor will discuss with you the procedure and which treatment option is right for you and your skin's needs. There are two types of microneedling: traditional and radio frequency (RF).
Traditional Microneedling
A "pen" or "roller" is used in traditional microneedling. The roller has tiny needles that cause small wounds as the roller glides over your skin. These slight injuries to the skin will make the body produce new skin cells that are rich in collagen and elastin which in turn makes the skin firmer, reduce signs of aging, and eliminate some blemishes.
RF Microneedling
Needles are also used in RF microneedling, however, radiofrequency energy is added to the treatment. This energy causes additional damage to the skin and enhances the effects of traditional microneedling. An additional benefit is since it has radiofrequency, it sends heat to the underlying skin to improve the tightening.
What to Expect
The length of the procedure will vary depending on the area being treated, but most appointments last an hour or two. You can go back to work right after it is done.
You may notice some redness and discomfort after treatment. Your doctor will apply a calming ointment to ease the pain and the redness will soon disappear. It will take time for your skin to heal as it does you will notice your skin becoming more firm and a reduction in fine lines, scares, pigmentation, and blemishes.
As your skin heals, there are some lifestyle adjustments we recommend such as. Avoiding excessive sun exposure and limiting strenuous activity for the first 24 hours are strongly encouraged. Do not pick at, itch, wash away, or exfoliate scabs as your skin heals as this may lead to scarring.
During your consultation, your doctor will discuss what to expect before and after your procedure. We offer state-of-the-art-technology and an extensive list of non-invasive treatments, together we will find the right treatment option for your skincare goals and needs. For more information on microneedling or to schedule a consultation, contact our office today.