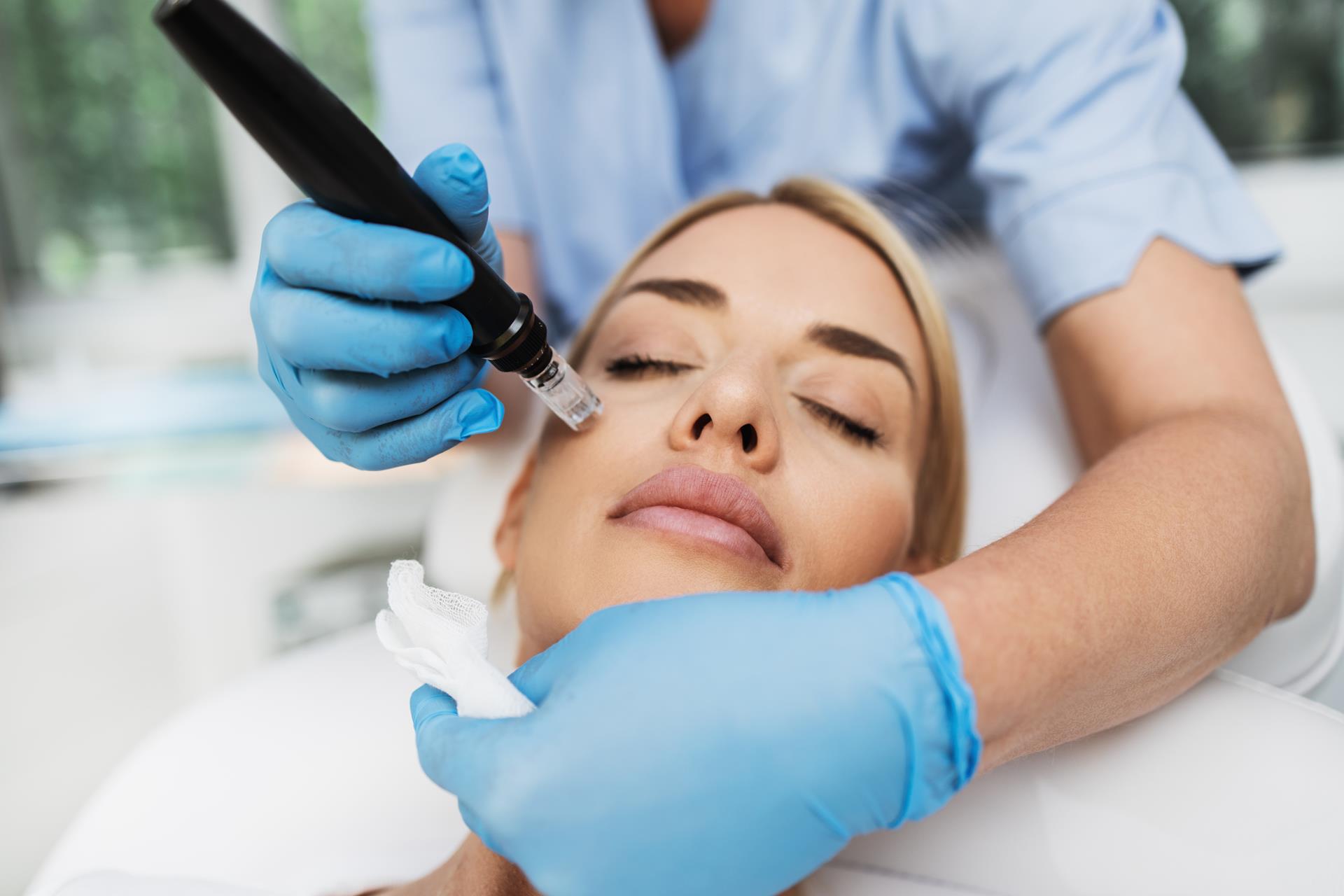 Smooth fine lines and wrinkles, or even acne scars. Microneedling is an aesthetic procedure that has been shown to fine tune and smooth out the skin by creating thousands of microscopic channels through the skin. This increases the formation of new tissue by activating the body's healing properties. As a result, microneedling can:
Treat the appearance of fine lines
Correct acne scars
Promote deposition of normal woven collagen
Improve the skin's overall appearance
This is a safe and cost-effective procedure for anyone looking for skin correction.
request an appointment
RF Microneedling
What is RF Microneedling?
Radio Frequency (RF) Microneedling is a treatment that promotes the production of collagen and elastin to treat texture irregularities such as acne scars, wrinkles, and sagging skin using a tripolar, radio-frequency device.
How long is the treatment?
Depending on the area being treated, treatment can last anywhere between 45-75 minutes.
Is there any downtime associated with this treatment?
You may experience minimal downtime with "cat-like" scratches that can persist up to 6 days. Your skin may be red and tender for the first 24-48 hours following treatment. You will be able to apply makeup 24 hours after treatment if you wish.
What do I need to do to prepare for treatment?
You will need to have a skincare consultation prior to scheduling RF Microneedling treatment as not everyone is a candidate for this treatment option. We generally recommend pretreating with Alastin Nectar, and depending on your skin type we may recommend additional preparations. Avoid using any exfoliation treatments or products 3-5 days before your scheduled treatment.
What will my post-treatment care look like?
For most treatments, we recommend using an Epionce aftercare kit and Alastin Nectar. If you had a resurfacing treatment for acne scarring, we will recommend an Avene aftercare kit in conjunction with Alastin Nectar.
How many sessions will I need?
We typically recommend weekly treatments for 6 weeks, then on a quarterly basis in order to maintain the results.
Am I a candidate for RF Microneedling?
If you are pregnant, have a pacemaker, or have metal implants in the treatment area you will not be considered for this treatment. Additionally, if you have cancer, an autoimmune disease, uncontrolled diabetes, seizures, vascular disorders, skin that forms keloids, or if you have taken Accutane in the last 6 months, you will not be a candidate for treatment.