If you are in search of a minimally invasive body contouring solution to rid you of diet and exercise-resistant pockets of fat, you may want to consider VASER liposuction. The gentle alternative to traditional liposuction will restore your sculpted contours, leaving you looking and feeling your best. We invite you to visit MD Brothers to get started today!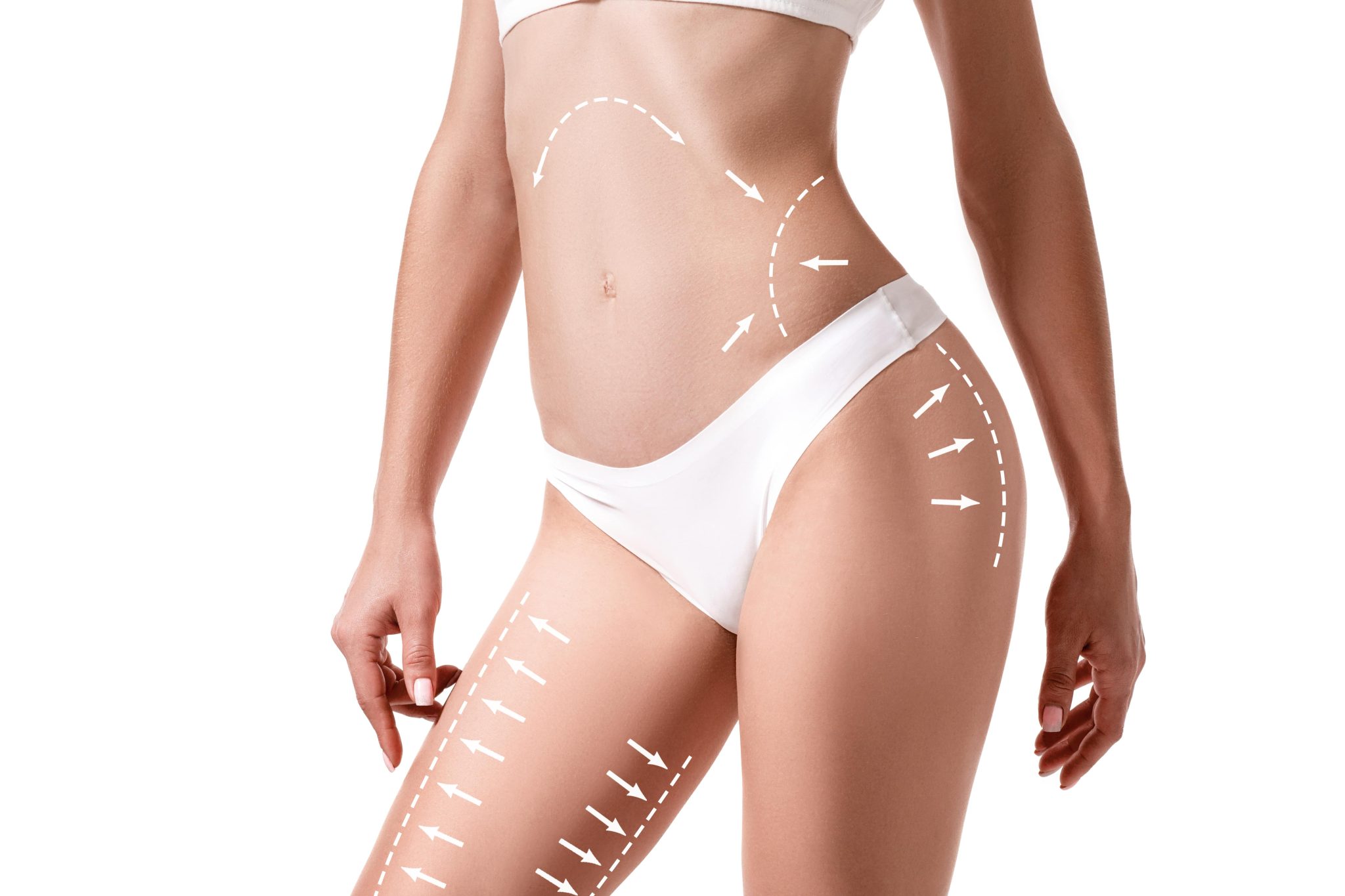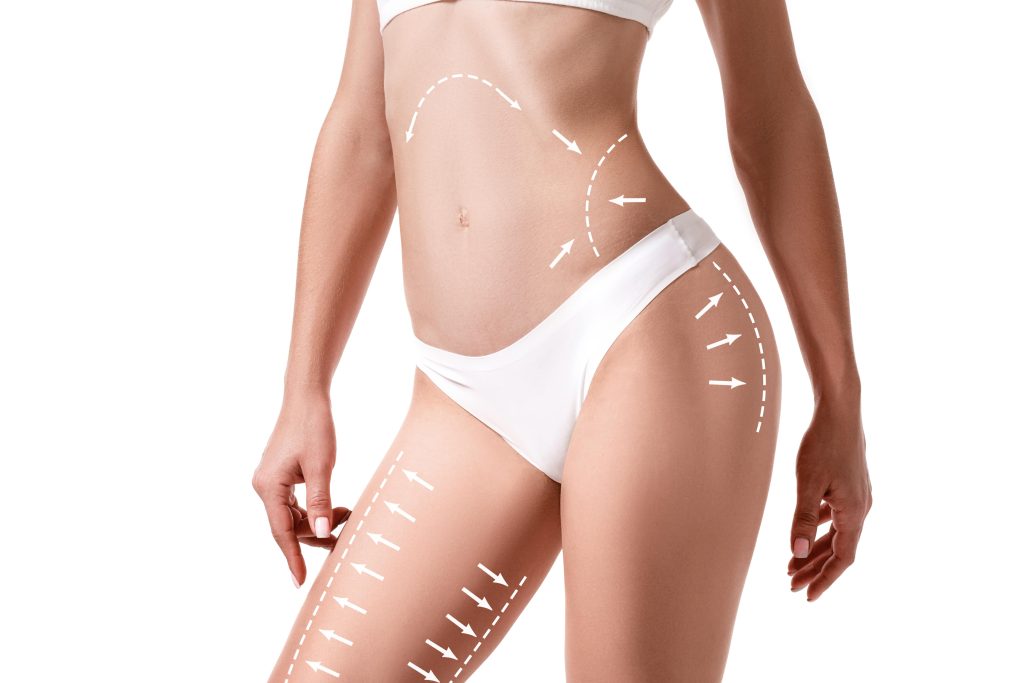 VASER Liposuction – An Overview
Vibration Amplification of Sound Energy at Resonance, or VASER, is a precise, ultrasound-assisted liposuction technology that provides a minimally invasive body contouring solution. It delivers dramatic results with less pain, downtime, recovery time, and risk of side effects than traditional liposuction treatments.
But how exactly does VASER liposuction work? The innovative technology uses next-generation ultrasound energy to break up targeted fat cells, loosening them from the deeper tissues, and making them easier to remove. The minimally invasive body sculpting solution is powerful enough to treat larger areas of fat yet gentle enough to address unwanted fat in more delicate areas.
Who Is a Candidate for VASER Liposuction?
Ideal candidates for VASER lipo treatments are those within 15 pounds of their ideal weight. It is important to note that this revolutionary fat removal solution is not designed for weight loss. Instead, it offers a highly effective solution to eliminate stubborn areas of fat, delivering a tighter, more sculpted appearance.
VASER can sculpt and reshape multiple areas in a single session. Treatment areas include the abdomen, waistline, arms, chest, chin, neck, breasts, love handles, upper back, thighs, knees, calves, ankles, buttocks, and more. Wherever you have diet and exercise-resistant pockets of fat, VASER may be the perfect solution for you.
Why Choose VASER Liposuction Over Traditional Liposuction?
VASER liposuction is a much more gentle alternative to traditional liposuction, utilizing innovative ultrasound technology to target only fat cells without harming any surrounding tissues, like the nerves, blood vessels, and other connective tissues. That makes it ideal for treating smaller areas of unwanted fat, revealing a more sculpted and defined appearance.
The gentle nature of VASER treatment allows us to target fat in the most delicate or sensitive areas, including the neck. The revolutionary ultrasound technology delivers the smooth contours you have always wanted with less pain, bruising, swelling, recovery time, or downtime than traditional liposuction.
What Are the Benefits of VASER Liposuction?
VASER Liposuction offers many benefits, including the following:
It is ideal for treating most areas of the body, including the abdomen, upper arms, love handles, and hips.
It is gentle enough to remove unwanted fat from the most delicate or sensitive areas, including under the neck.
It liquefies fat cells in the treatment area without harming any of the surrounding healthy tissues.
It targets specific areas of fat with exceptional precision, delivering superior treatment outcomes.
It removes diet and exercise-resistant pockets of fat while promoting skin tightening, sculpting, and contouring.
Healing after treatment is relatively quick, with minimal bruising and swelling, and with a shorter recovery time than traditional liposuction treatments.
What Can You Expect During a VASER Liposuction Treatment?
Our experienced cosmetic surgeons will administer a form of anesthesia for your comfort and safety, so plan on having a trusted friend or family member accompany you to your procedure to drive you home. You may also need to take a few days off before returning to work to give your body some time to recover.
During the procedure, we will inject a medicated saline solution into the targeted areas to expand the fatty tissue layer. Next, we will insert a small ultrasound probe and direct energy into the targeted area to gently break down the fat cells. The last step is gently suctioning the unwanted fat using liposuction cannulas.
What Can You Expect After a VASER Lipo Treatment?
VASER liposuction is more gentle on the body with less bruising, swelling, or recovery time than traditional liposuction. You may have mild swelling, bruising, or pain after the procedure, which should gradually subside.
You may need to wear a compression garment for 4-6 weeks to help reduce swelling and bruising and to ensure proper healing. Most individuals are able to return to their daily activities within a day or two. We recommend avoiding strenuous activities for two to three weeks after treatment. If you have any questions or concerns in the days after your procedure, make sure to let us know.
What VASER Lipo Treatment Results Can You Expect?
Many people see an immediate change in their contours right after their VASER liposuction procedure. However, noticeable changes typically occur after 2-3 months as the inflammation subsides. The final, stunning results after VASER liposuction are usually apparent after about 3-6 months, once the skin has tightened in the area.
How Long Do VASER Liposuction Results Last?
VASER liposuction treatment produces permanent results. Once the fat cells in the area are eliminated, they are gone for good. However, the fat cells remaining in the treatment area can expand. That is why it is important to maintain a healthy lifestyle, including a balanced, nutritious diet and regular exercise, to continue enjoying beautifully sculpted contours.
VASER Liposuction Near Me in Chicago, IL
If you are in search of a highly effective solution to remove stubborn pockets of fat and deliver more sculpted, defined contours, VASER liposuction may be the perfect solution for you. Our skilled and highly experienced cosmetic surgeons at MD Brothers will evaluate your unique needs and recommend the ideal solution to deliver your desired results. We invite you to call (312) 416-6172 to schedule your appointment or book one online today!