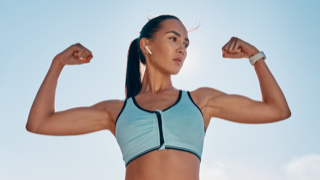 A brachioplasty is a cosmetic surgery, often referred to as an arm lift, that reshapes the upper arm, from your arm to your elbow. This procedure involves reducing extra skin and tissue to make your upper arm look tighter and smoother.
Benefits of an arm lift?
Reduces excess skin and fat for an overall improved and tightened appearance
You will be able to see a difference immediately after the procedure
Contours and smoothes the arm
Balances proportions of the body
Scars are easily hidden with shirts and tops
When should I consider an arm lift?
Significant fluctuations in weight, aging, and genetics can cause your upper arms to have a loose, sagging appearance. Unfortunately, this cannot be corrected through diet and exercise alone. Many patients describe their current arms as having a sagging, batwing-like appearance that may hang down when the arms are raised.
If you struggle with the appearance of loose, sagging skin on your arms, an arm lift at MD Brothers may be right for you.
What can I expect from a brachioplasty procedure?
At MD Brothers, our brachioplasty procedures are performed at our outpatient office, so you will be able to go home the same day as the arm lift.
Like many other cosmetic surgeries, you will be asleep under general anesthesia, so you will not feel pain during your procedure.
Generally, it takes patients about six weeks for the body to fully recover from the brachioplasty and to resume all activities, including exercise. However, the body will feel better much sooner than that. In general, most patients are comfortably walking around within the first week of recovery.
If you are interested in hearing more and scheduling a free consultation, contact MD Brothers in Chicago, IL at (312) 416-6172.