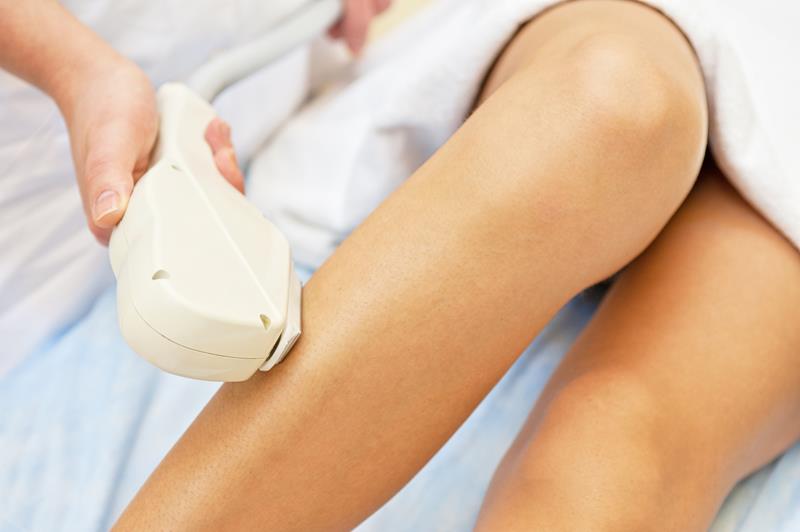 Make shaving and waxing a thing of your past!
MD Brothers
features the most advanced technology in laser hair removal that can offer you a longterm solution to unwanted hair. With our laser hair removal options, you can target hair anywhere on the body, including the legs, face, arms, underarms, bikini line and more.
How it Works
We use a laser to emit light at a very specific wavelength, which is then absorbed by the pigment in the hair follicle. The light is converted to heat energy that destroys the hair follicle so that it will not produce another hair.
At MD Brothers, we pride ourselves in offering the latest technology currently available. Our laser is the fastest and most effective hair removal laser because the physical "spot size" or treatment area for the device is larger than other lasers at just under 1" x 1 ½". In contrast, other hair removal lasers have spot sizes around a half-inch in size. Our laser also featured an advanced contact cooling system that protects the skin and keeps clients comfortable throughout their treatment.
Throughout your laser hair removal sessions, temporary redness may occur. No sun exposure is allowed during treatment, and only shaving may be done on remaining hair throughout the process. Very blonde, fine hair is not effectively treated with laser removal.
Benefits
Permanently reduces hair growth with regular treatments
Gets rid of exposed hairs, as well as stubborn in-grown hairs
Safe for all skin types and hair types
Ideal for face, underarms, arms, legs, back, chest and bikini area
Fast, easy and virtually pain-free
Remove unwanted hair
Begin your laser hair removal process today. We will determine the number of treatments necessary based on your hair growth and treatment areas during your consultation. We look forward to working with you on your aesthetic goals!
request an appointment