If you are struggling with hair loss or balding with no end in sight, you've come to the right place. Our experienced surgeons and team at MD Brothers are pleased to offer hair transplant surgery, a proven solution for delivering thicker, fuller hair with incredibly natural results. The question is, are you a good candidate for hair transplant surgery?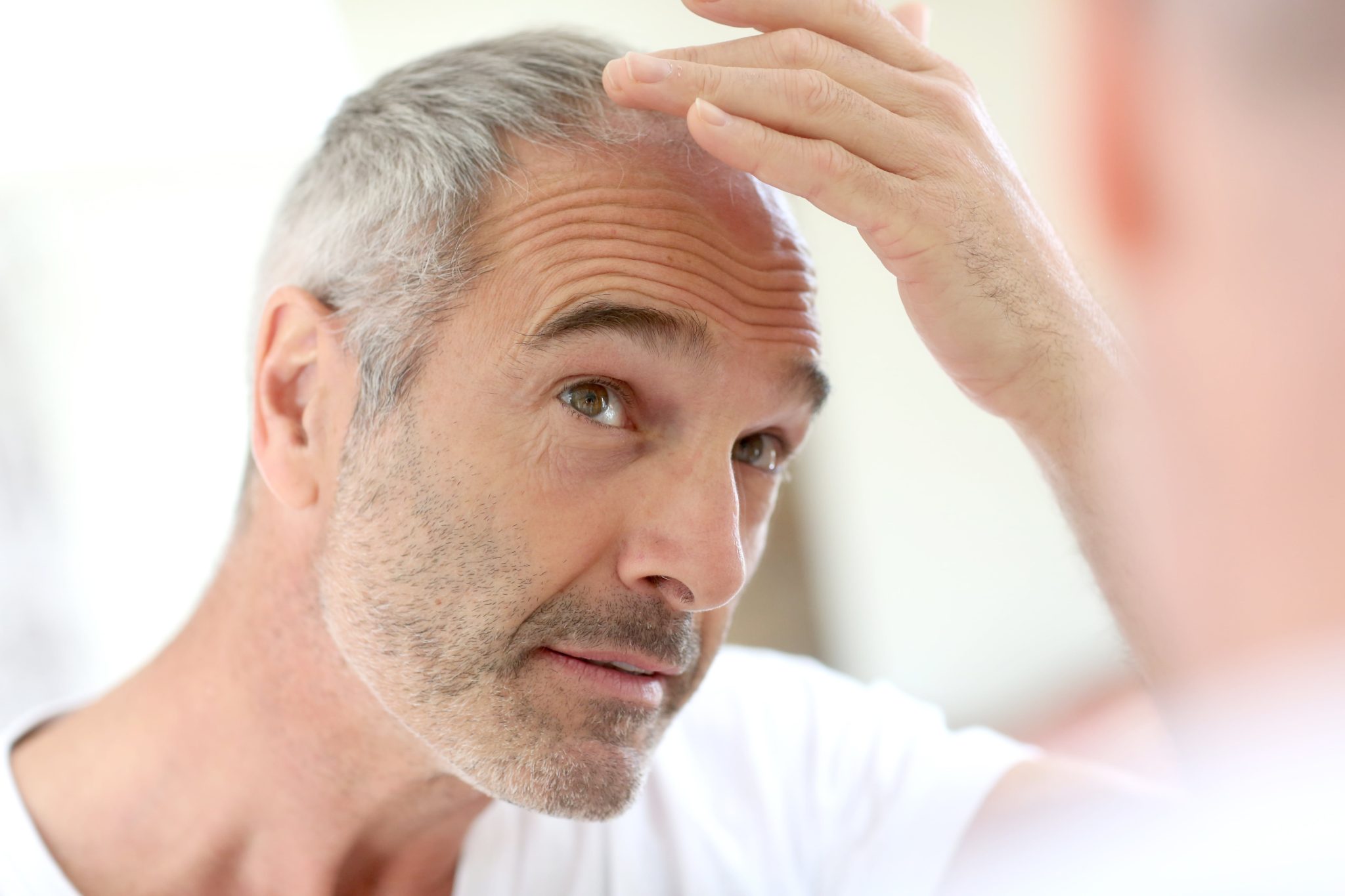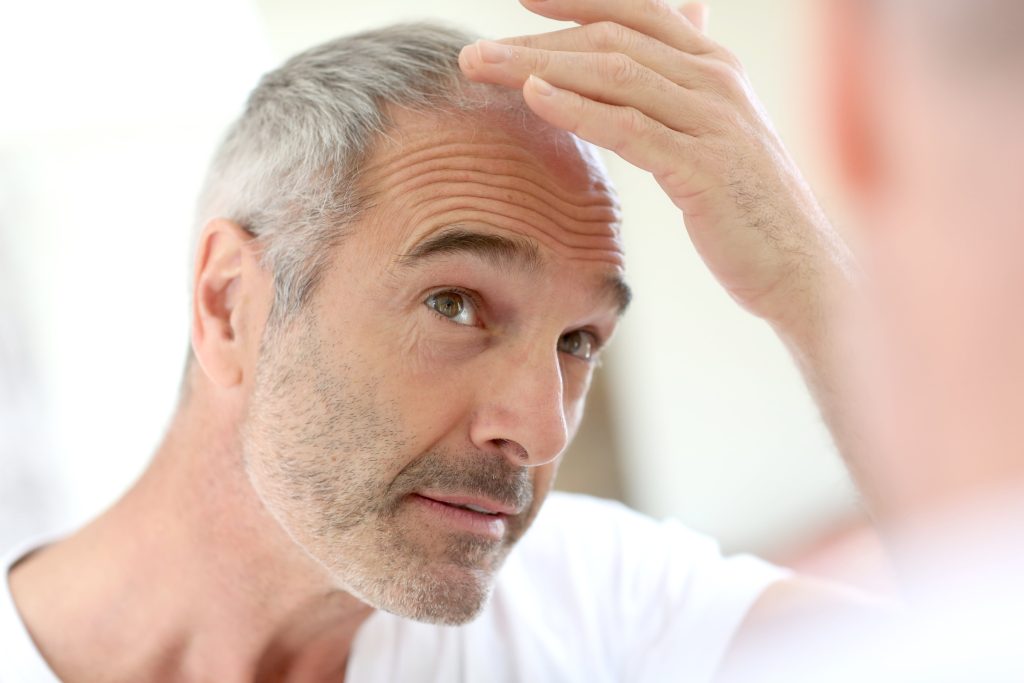 What Is Hair Loss and What Are Its Causes?
To understand hair loss, it is important to understand the hair growth cycle, which occurs in three phases: anagen, catagen, and telogen. Anagen is an active growth phase that lasts 2-7 years, catagen is a short transitional phase lasting about ten days, and telogen is a resting phase, where the hairs are shed, and then the hair growth cycle starts over again.
Men and women typically shed between 50 to 100 hairs each day as a result of the natural hair loss cycle. While that seems like an alarming number of hairs, you have nothing to worry about. As these hairs are shed, new ones are growing to replace them. However, losing more than 100 hairs a day is not normal and is considered hair loss. Without intervention, it can lead to significant thinning or even balding.
But what exactly causes hair loss? Hair loss usually occurs when something disrupts the hair loss cycle or if the hair follicles are damaged and replaced with scar tissue. Different factors contribute to hair loss, the most common of which is a genetic condition called androgenetic alopecia, better known as male or female pattern baldness. Other causes of hair loss include severe physical or emotional stressors, hormonal imbalances, tight hairstyles, natural changes that come with aging, environmental factors, medications, and medical conditions.
Hair Transplant Surgery – An Overview
Your trusted team at MD Brothers is pleased to offer NeoGraft, the first FDA-cleared follicular harvesting and implantation procedure that delivers dramatic hair restoration results with minimal discomfort, downtime, and scarring. NeoGraft automates the follicular unit extraction (FUE) transplant technique, the most advanced hair transplantation option available today.
The FUE technique typically involves extracting individual hair follicles from donor areas of the scalp, usually the back or sides of the head. Next, your surgeon will make a series of incisions in the balding sections of the scalp before implanting the new hair follicles. FUE hair transplantation yields noticeable hair restoration results without the tell-tale linear scar associated with traditional follicular unit transplantation surgery or FUT.
The NeoGraft system offers a minimally invasive and automated solution to streamline the FUE transplant surgery process. Instead of manually harvesting hair grafts, the hair follicles are removed with a special want that uses pneumonic pressure. Rather than making incisions in the balding or thinning areas, the NeoGraft system uses a special tool to make the incisions and place the implants in the follicles, all at the same time. That results in a more efficient and precise transplant procedure.
What Are the Advantages of the NeoGraft Hair Transplant System?
Hair restoration with NeoGraft's innovative technology provides exceptional precision in terms of follicle harvesting and placement, delivering superior results with little to no discomfort. The transformative procedure produces more natural-looking hair growth patterns for short or long hair in both men and women.
The NeoGraft system's automated technology offers the least invasive hair transplant option. No more worrying about scalpel incisions, staples, or linear scars. Most people can return to work the next day with fewer activity restrictions than traditional transplant methods.
FUE with NeoGraft has an exceptional safety record, with minimal bleeding or complications. NeoGraft surgery is quicker than traditional FUE, which can take multiple days for large numbers of grafts. The revolutionary hair restoration procedure produces dramatic results, allowing you to enjoy a full head of hair once again!
Is Hair Transplant Surgery Right for You?
FUE hair restoration with NeoGraft is ideal for healthy patients suffering from hair thinning or baldness and seeking natural-looking results, especially those who want to wear their hair short. It is also beneficial to those who want to camouflage unsightly scars from previous hair transplant procedures.
NeoGraft hair restoration typically works best for individuals with mild to moderate hair loss and sufficient donor hair on the sides or the back of the scalp to transplant into the balding or thinning areas. Those with more donor hairs can typically expect better treatment results. That is why it is important to seek help as soon as you notice hair loss or thinning.
The best way to determine whether you are a candidate for implant surgery is to schedule a consultation with our team at MD Brothers. Our experienced surgeons will evaluate your unique needs and create a personalized treatment plan to deliver your desired results. They may recommend NeoGraft hair transplant surgery as a stand-alone treatment or combined with one of our other cutting-edge hair restoration solutions, including platelet-rich plasma (PRP) injections, stem cells, or exosome therapy.
What Are the Expected Results?
After your transplant procedure, the new hairs will fall out within a couple of weeks, which is no cause for alarm. The transplanted hairs will slowly grow back over the next few months and continue to grow normally. The final treatment results are usually apparent within a year.
The results of NeoGraft hair restoration are permanent. Once your transplanted hair follicles take hold, they grow just like natural hair follicles. The hair regrowth results are incredibly natural-looking, with no visible scarring, scabbing, or incisions.
NeoGraft Hair Transplantation Near Me in Chicago, IL
Contact our hair restoration experts at MD Brothers to learn more about NeoGraft hair restoration and to determine if you are a candidate for the transformative procedure. Our dedicated surgeons and team are committed to providing the highest level of care using state-of-the-art technology and cutting-edge hair restoration techniques. We invite you to call (312) 416-6172 to schedule your appointment or book one online today!