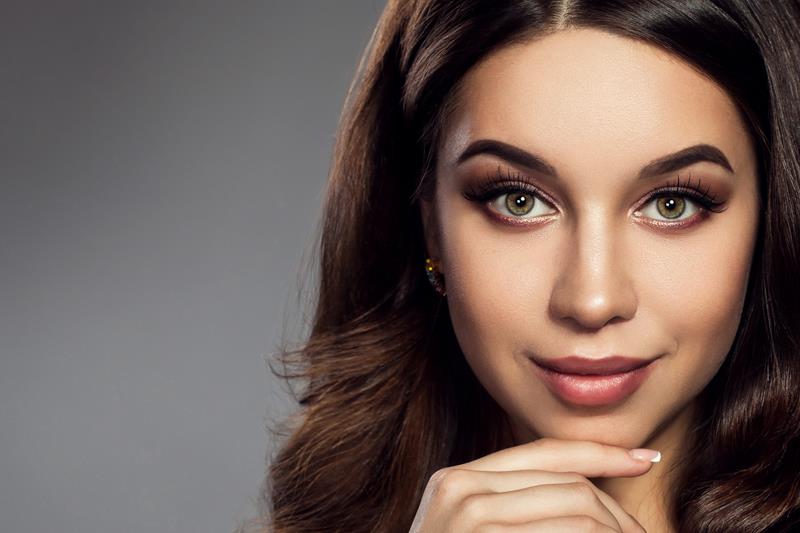 Enhance your beautiful eyes! Normal aging, stress and the environment can all contribute to the puffy, tired looking eyes nearly everyone can relate to. Upper and lower eyelid rejuvenation, or blepharoplasty, is a procedure that eliminates excess skin and fat from the eyes, while also reinforcing eyelid muscles. The results? A brighter, more rested and refreshed look.
Upper Eyelid Rejuvenation
Upper eyelid rejuvenation surgery is for those patients who have an advanced amount of excess upper eyelid skin, to the point of hindering the peripheral vision. Eyelid skin may hang over the eyelashes, causing difficulty with regular activities, such as driving or reading. Drs. Nael and Shazel Gharbi will perform upper eyelid surgery, also known as blepharoplasty, to improve peripheral vision.
For patients experiencing a less severe amount of excess upper eyelid skin, MD Brothers offers similar cosmetic procedures that can be less invasive, but still end with a tightening of the upper eyelid to brighten the eyes and face.
Lower Eyelid Rejuvenation
As we age, the muscles around our eyes can weaken and the thin, fragile skin around our lids will stretch, creating lower eyelid "bags." The excess wrinkled skin can often make us appear tired or even older than we really are, and it can be difficult to disguise with makeup. With lower eyelid surgery, Drs. Gharbi will remove and tighten the loose skin from beneath the eyes, giving you a younger, more awake look.
What to expect
At MD Brothers, eyelid rejuvenation is performed as a simple outpatient procedure. During upper eyelid surgery, incisions are made along skin lines of the eyelids. Working through the incisions, Drs. Gharbi will separate the skin from underlying fatty tissue and muscle, and remove excess fat, often trimming sagging skin and muscle. The incisions are then closed with very precise stitches.
Similarly, lower eyelid surgery involves incision made below the lashes of the lower lids, or from inside the surface of the lower eyelid. Your aesthetic team will separate the skin from fatty tissue and muscle, trimming sagging skin and muscle where possible. Precise stitches are used to close the incisions.
Following your procedure, it is normal for your eyelids to feel sore and even tight. Initial swelling and bruising can take one to two weeks to lessen. You may experience bruising, which varies in severity from one person to another. The healing process is gradual, with full results expected after a few months.
Brighten your eyes
Find out if you qualify for upper or lower eyelid rejuvenation.