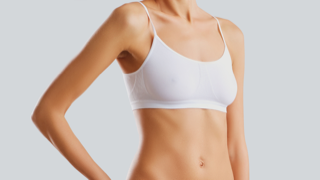 For some women, breast augmentation is oftentimes a way to feel more confident in their own bodies. For others, breast surgery is needed to rebuild the breast for various reasons. Whatever the reason, our surgeons at MD Brothers are ready to consult with you about breast augmentation surgery.
What is breast augmentation?
Breast augmentation, often called a boob job, involves using breast implants to increase the size or improve the shape of your breasts. This procedure can also restore breast volume lost after weight loss or pregnancy, achieve a more rounded breast shape, or improve breast asymmetry.
The benefits of breast augmentation:
Increase size, fullness, or overall projection of your breasts
Improve balance of breast/asymmetry
Enhance your self-confidence
Adjust for a reduction in the size or shape of your breasts after pregnancy or a significant weight loss
Why do women get breast implants?
Good candidates for a thigh lift have several of the following factors:
The reasons why women want to get breast implants varies from patient to patient. Some common reasons we hear are to enlarge the breasts, restore breasts after cancer, correct asymmetry of breasts, replace or improve old implants, and to improve overall confidence levels.
What can I expect from breast augmentation surgery?
For six weeks after your procedure, your new breasts require extra support while the body is in its initial healing stages. Avoid strenuous exercise and heavy weights, sun exposure on the treated area, and heavy alcohol consumption immediately following the procedure.
Are breast implants safe?
At MD Brothers Cosmetic Surgery, our surgeons use Silicone Gel Breast Implants (HSC/High Strength Cohesive Gel). This type feels the most like natural breast tissue, making it a great option for most women.
Breast implants are considered very safe devices, as the vast majority of patients who have breast implants display no negative side effects or symptoms, even after many years. The overwhelming consensus based on years of data in millions of women is that FDA-approved smooth silicone breast implants are very safe and pose no significant health risks in most women.
If you want to hear more regarding breast augmentation, contact us at MD Brothers in Chicago, IL for a complimentary consultation. We can be reached at (312) 416-6172.