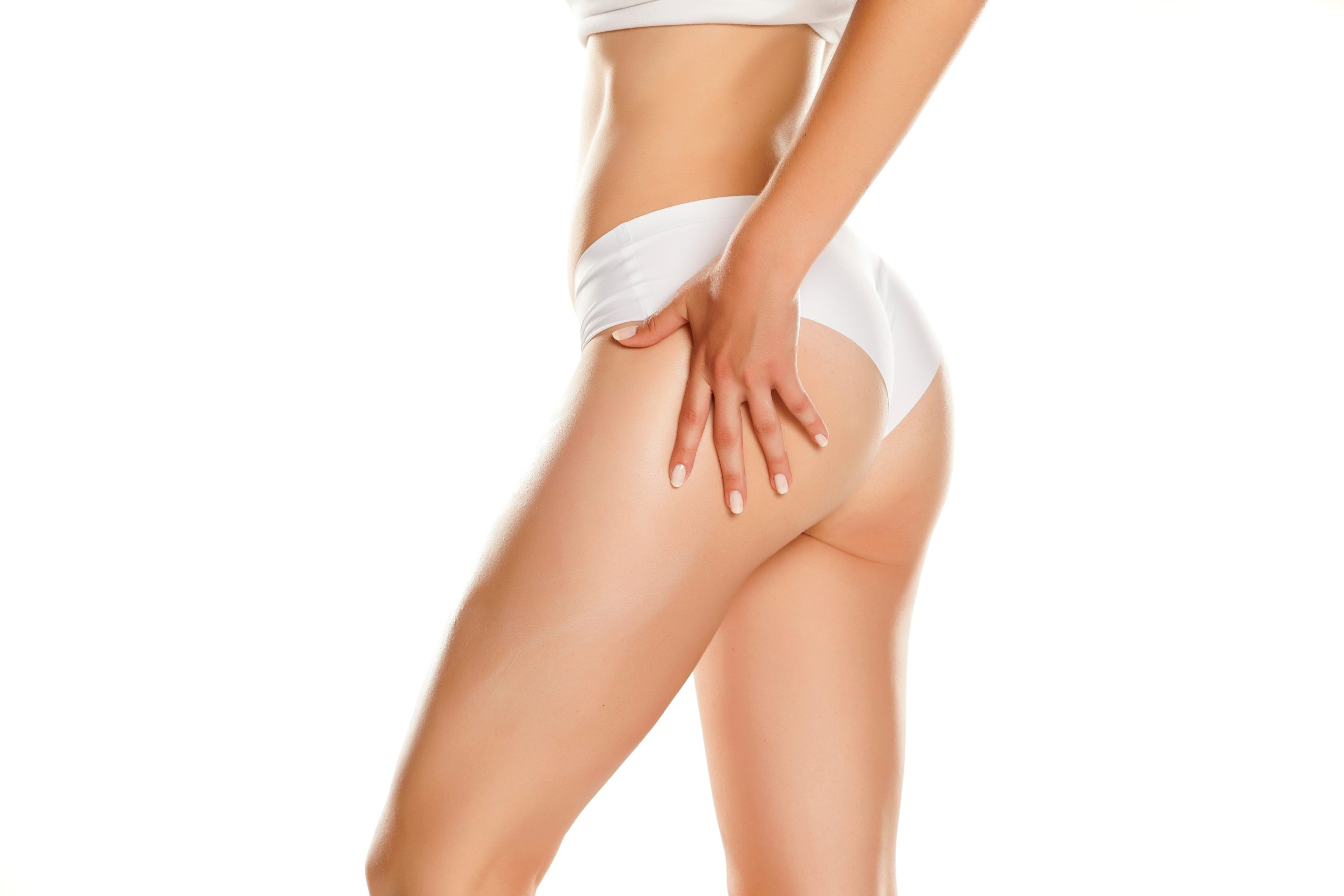 Nearly 90% of women have cellulite. Even though it is so common, many women are extremely bothered by it. We often hear women telling us that they think it is their fault or that they did not realize that there are treatment options available.
A key factor of cellulite are Septa. Septa are fibrous bands that tether the skin to the muscle below. Some are good and help support the skin, but some stiffen or shrink over time and lead to the dimples we see with cellulite.
Aveli Cellulite Treatment
It is important to distinguish cellulite from other concerns like laxity or localized fat, which we can talk you through during a consultation in our office. You should also know that cellulite is not your fault (genetics and hormones play a role)!
Cellulite is NOT laxity (loose ripples, loss of elasticity, opposite of tight)
Cellulite is NOT fat (pockets that poke out)
Cellulite is NOT poor skin quality (thin skin, orange peel)
MD Brothers uses Avéli™, a minimally invasive device to treat the dimples associated with cellulite on the buttocks and thighs.
Avéli™ is the first and only cellulite device that allows your provider to identify and release the specific bands under the skin (called Septa) that cause cellulite dimples with real-time confirmation that he treated what he planned to treat.
AvéliTM can be performed in a single in-office visit under local anesthesia or along with other procedures as part of a larger treatment plan.
If you are an appropriate patient, Dr. Nael Gharbi or Dr. Shazel Gharbi can perform the Avéli™ procedure in a single in-office visit under local anesthesia, or he will often include the cellulite procedure with Avéli™ as part of a larger treatment plan. It is important to talk to your provider about your goals and expectations, so he can walk you through the benefits and risks associated with the different options to develop the best overall treatment plan for you.
Patients should be aware of the recovery associated with this procedure, some mild pain and weeping and oozing of clear or pink fluid may occur for the first 24-48 hours as well as the likely need to wear a non-medical compression legging (e.g. SpanxTM) for the first few days/ week to help reduce bruising and swelling. Some bruising and tenderness are to be expected.
Downtime: Most patients returned to normal activities within one day of the procedure.
Recovery: Patients may experience mild pain within the first 24 hours. Bruising and tenderness to the touch may also occur, which typically resolve within 30 days. Some patients reported small areas of firmness, usually not visible or painful, that typically resolve in a couple of months.
Procedure duration: Approximately 1 hour
Frequently Asked Questions
Q: What is Avéli?
A: Avéli™ is a device that treats the Septa bands causing cellulite dimples from the inside-out. It is not a procedure that addresses other concerns often seen alongside cellulite, such as laxity or pockets of fat.
Q: When can I resume workouts or exercise after the procedure?
A: It is recommended to avoid any strenuous activities or workouts in the first few weeks after the procedure to allow the area to heal.
Q: How quickly will I see improvement in my cellulite?
A: Your results from the Avéli™ procedure should be visible once swelling and bruising subsides. By one-month post-procedure you should see the effects of the procedure.
Q: How long will the results last?
A: Patients in the clinical study continued to demonstrate an improvement in the reduction of their cellulite 12-months after the procedure. (Individual results may vary.)
Q: Will I need multiple sessions?
A: Avéli™ is designed to be a single, in-office procedure. During a single procedure, your provider can fully address the dimpled cellulite that was targeted on both your buttocks and thighs.
Q: How long does an Avéli™ procedure take?
A: A typical Avéli™ procedure will take around an hour, including local anesthesia and the procedure itself. Exact timing will vary depending on your personalized procedure plan developed by your provider.
Lift Into A Naturally More Youthful Appearance
Experience smoother, firmer skin with Aveli Cellulite Treatment. Our experts are ready to guide you towards your desired aesthetic results, tailored just for you.